GET ACCEPTED IN THE CZECH REPUBLIC
CZECH COURSES ACCREDITED ON YOUR MEDICAL DEGREE
OFFICIAL FOUNDATION RECOGNITION BY THE UNIVERSITY
VISIT LABS, THE ANATOMY MUSEUM & SIMULATION CENTERS
MEDICAL SCIENTIFIC TRAINING
COURSES TAUGHT WITH A MEDICAL APPROACH
STUDY MEDICINE WITH AN ACCREDITED COLLEGE
Medical Programs and Direct Acceptance into Czech Medical Universities!
Our Pre Med Programs are meant for anyone who ever dreamed or is dreaming of becoming a doctor and to study medicine.
If you have no background in science, if your grades are not enough to get accepted in your country or if you simply want to become a doctor from a renowned Medical University from Europe, then this is the right place for you.
Don't wait and study medicine with us from the very start.
A FOUNDATION PROGRAMME WITH A DIRECT ACCEPTANCE TO A MEDICAL DEGREE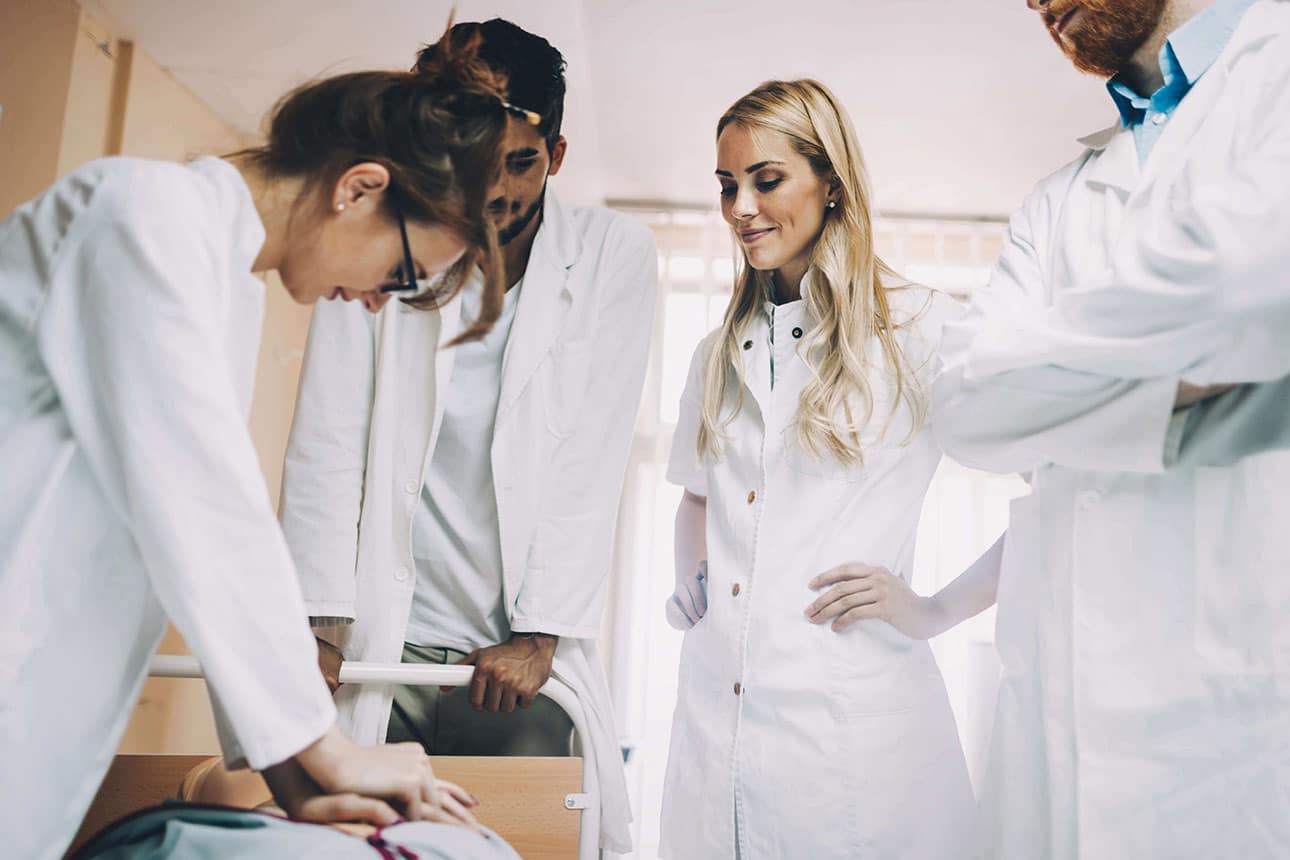 4 Simple steps to a fast acceptance
Our formula is simple: Experience + Professionalism + Hard work = Success
When do exams take place?
MEDICAL FOUNDATION - Study Medicine Now
- Intensive and Profound Foundation Pre Med Programs -
*The program is under the university's responsibility.
It is subject to the university's study programs and to its agreements with hospitals regarding the usage of clinical fields.
Most Common Questions Answered!
info@kingcharlescollege.com
Nad Primaskou 2410/26, Prague, Czechia