Bachelor of Medicine and Surgery
What's important to know about studying medicine
Explaining The Meaning and How to Start your MBBS Full-Form
MBBS stands for "Bachelor of Medicine, Bachelor of Surgery," which is a professional degree program in medicine and surgery. It is one of the most sought-after courses for students who aspire to become doctors. The MBBS degree is designed to provide a broad understanding of medical science and equip students with the necessary skills and knowledge to become competent doctors.
To be accepted to a medical degree program, students should first complete their high school education with a strong background in science subjects such as biology, chemistry, and physics. They must then pass a medical entrance examination, which is highly competitive and demanding. The selection process also includes personal interviews and academic performance evaluations. After gaining admission, students must complete the MBBS course, which typically takes five to six years.
In Europe, many universities offer medical studies in English, making it an attractive destination for students who wish to pursue a medical degree. The quality of medical education in European universities is generally high, with a strong emphasis on practical training and clinical experience. Some of the most popular destinations for medical studies in Europe include the The Czech Republic, Lithuania, Hungary, Italy and more. However, it is important for students to research and carefully consider their options before choosing a university, taking into account factors such as location, cost, reputation, and accreditation.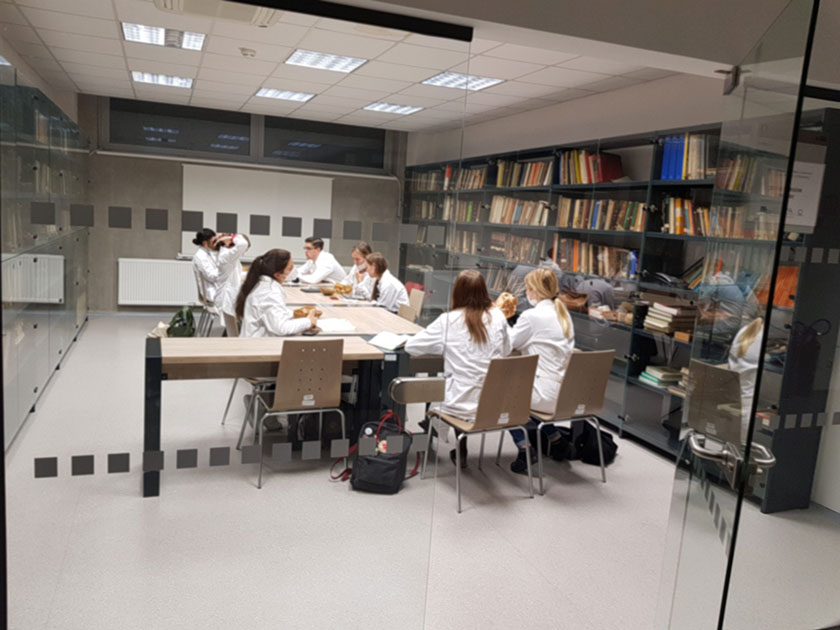 Explaining The Meaning and How to Start your MBBS Full-Form
To pursue a medical degree program such as an MBBS Full Form degree, having a pre-medical background is important. This background usually consists of taking science-based courses in high school and college, which provide a solid foundation for medical studies. In Europe, to be eligible for MBBS programs, students need to have a complete high school diploma and must pass an admission exam based on scientific knowledge. This admission process is highly competitive, and students with a pre-medical background are better equipped to succeed.
In comparison to the United States, where most medical schools require a bachelor's degree of four years prior to starting any medical studies, European universities generally do not have this requirement. This means that students can begin their medical studies directly after high school, provided they meet the eligibility criteria. However, having a pre-medical background can increase their chances of being accepted and succeeding in their studies.
A pre-medical background typically covers subjects such as biology, chemistry, physics, and mathematics, which are essential for understanding the human body and medical concepts. Having a strong foundation in these subjects can help students grasp the complex material presented in medical school and enable them to excel in their studies.
In summary, having a pre-medical background is essential for students who wish to pursue MBBS or any other medical degree program. It is particularly important in Europe, where the admission process is highly competitive and based on scientific knowledge. While the requirements for medical studies may vary between different regions and countries, a strong foundation in science and math is always a valuable asset for aspiring medical professionals.
Some of your best Choices for doing your MBBS Degree in full form in Europe
Charles University, The first faculty of medicine
Charles University is a TOP choice, especially for students from the US as it is fully accredited in every single state including California and maintains an almost perfect success rate with the USMLE.
Charles University, the second faculty of medicine
The second faculty is as the first one a great choice for students offering a more modern experience and smaller classes which make the study degree more personal and perhaps more comfortable for the student.
Palacky University offers an excellent student life in a smaller city just outside Prague, the Czech Republic's capital city.
The experience here is more personal, and the city is a small student town with a great atmosphere for becoming a successful doctor.
Other honorable mentions could be:
LSMU (Kaunas University in Lithuania)
Szeged University in Hungary
Unicamillus in Rome, Italy
Humanitas in Milano, Italy
Costs of your MBBS Full Form in Europe
Here comes the best part of this summary explaining MBBS full form in Europe. Costs compared to the US and other Universities in the Americas and other continents.
A student coming to Europe for his or her medical degree (MBBS) is expected to spend around $1000 (USD) per month on living costs while tuition fees will range between $12,500 and $20,000 (USD) approximately giving your an opportunity to become an excellent physician and MD, accredited in the US, in Europe and other parts of the world while not having to get into deep debt and student loans at the same time.
This fact, despite being known by many, has not had much popularity yet in the US which makes it even more attractive for those who realize that they can be as good as any other doctor or even better but without the heavy costs of other local universities.