Study in Prague with King Charles College & Charles University
A premed online may be your best decision before applying for a medical degree. In the same way, you should strongly check the possibility to do it in person.
We spoke in the past about premed online opportunities and we would like to step a little bit further on this topic.
We previously mentioned that a premed online is a possibility for preparing for the medical degree and for admission exams.
We mentioned some of the advantages and what the required subjects that are studied are.
Let's speak now a bit further about a premed online, if you're considering a medical education.
A premed, is a preparation that should considered without a doubt when thinking on going for a medical degree.
A preparation for the medical degree is unfortunately not taken into consideration by the majority of applicants, thinking that they can save money by simply applying directly to a university.
This, is in our opinion, the biggest mistake a student can make when thinking on engaging on a such difficult, demanding and competitive degree.
Of course, a preparation should be applied to all studies in general, however, a medical degree is in particular a degree that demands a lot from its students and that is unforgiven when the student is not well prepared or not prepared enough.
A premed online is an offer many colleges or preparatory academies have, however, one must be careful when choosing for the following reasons.
A premed should be credible
A premed should recognized or in partnership with medical faculties
A premed should be able to offer the student the material and preparation needed to be accepted and to be successful as a medical student.
The last point is that a premed should be supportive when students need help with applications and examinations.
If you consider all these options, then you are on the right track towards your medical degree.
At King Charles Medical College we take all these criteria points a bit further by being an official foundation from Charles University, the first faculty of medicine; one of the best medical schools one can go to in Europe and in the world.
The college of King Charles not only gives you the possibility to study online, but actually invites you to be present in person from real classrooms from within the university campus of Charles 1.
In the same way, the college works with other renowned medical faculties that arrange every year the entrance examination for all their applicants.
SYLLABUS AND SUBJECTS
When studying in a premed online you can expect to study in depth the following subjects:
Chemistry, Physics, Biology, Physiology and Anatomy.
These are the core subjects of a premedical course, and they are the subjects that you will be needing to know very well for the admission exams.
The level of the admission exams in regards to these subjects is high. The universities need to select among applicants who they consider to be the best suited for the degree and since more students are taking premed classes each year, the expected level is higher as well.
We see universities asking questions of MRI and CT scans that are outside of any high school material and we see an increased level with anatomy and physiology questions.
King Charles College will prepare you very well for all these aspects and in addition, the college has Czech language courses for those that will be accepted to Czech universities.
SUMMARY AND CONCLUSIONS
Either if you are in the market searching for a premed online or any other type of preparation for a medical degree, King Charles College will fulfil your needs.
If you're searching for a medical degree and are considering applying on the next term of applications, then you should definitely consider seriously to enroll for  a premedical course or a foundation year which is what we call it.
Contact us today at info@kingcharlescollege.com to learn all there is to know about applying to a medical degree in English, studying in a premed online or premed in person and enrolling to our medical foundation program.

Examinations can be taken once per year only in the Czech Republic! This means that if you fail, you will have to wait another year to apply for the same university.
For other countries like Croatia, Lithuania and Hungary, we see that students are allowed to apply more than once per year, however, certain restrictions apply and a student should be always prepared to get accepted on the first attempt and not to depend on more opportunities.
A premed online can help you be prepared for the examinations, however, if you can consider the option of being physically present, King Charles College has the same premed in person from Prague with an exceptional offer for all students coming to Prague to study.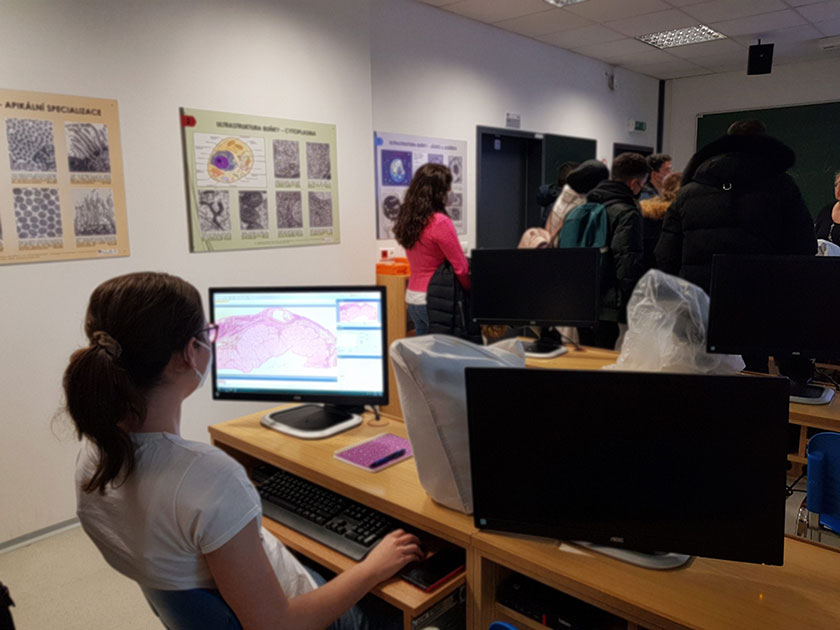 Keep informing yourself and read our other posts on medical studies in the Czech Republic.
All you need to know about medical studies in Czech Republic